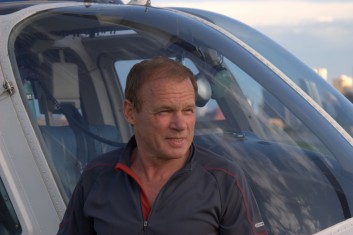 HeliOps was incorporated in 2006 by its sole owner and founder, Frank Peters. With licenses for both airplanes and helicopters, Frank has been flying since 1986. He has assembled a very skilled team of professionals to organize what has become a successful company. The flight personal have more than 50 years of flying experience among them and the fulltime maintenance engineer uses his ten plus years of engineering experience to keep the crew and guests safe at all times. It's no wonder that this winning combination has created a company with a clean safety record and proven history of customer satisfaction.
Based in Alberta at the Edmonton/Josephburg airport, HeliOps services Lac LaBiche, Calling Lake, Athabasca, Boyle, Redwater, Bonnyville, Cold Lake, Elk Point, St Paul, Meander River, Mariana Lake, Janvier, Conklin and Fort Mcmurray. From delivering crew and equipment to chartered and executive travel, we are here to assist you with whatever your transportation needs may be.
As a member of the helicopter Association of Canada, HeliOps maintains the highest standards of safety for both staff and guests on a daily basis. It is this dedication that has helped Frank Peters create a company that is invaluable to the environmental, commercial and recreational industries.